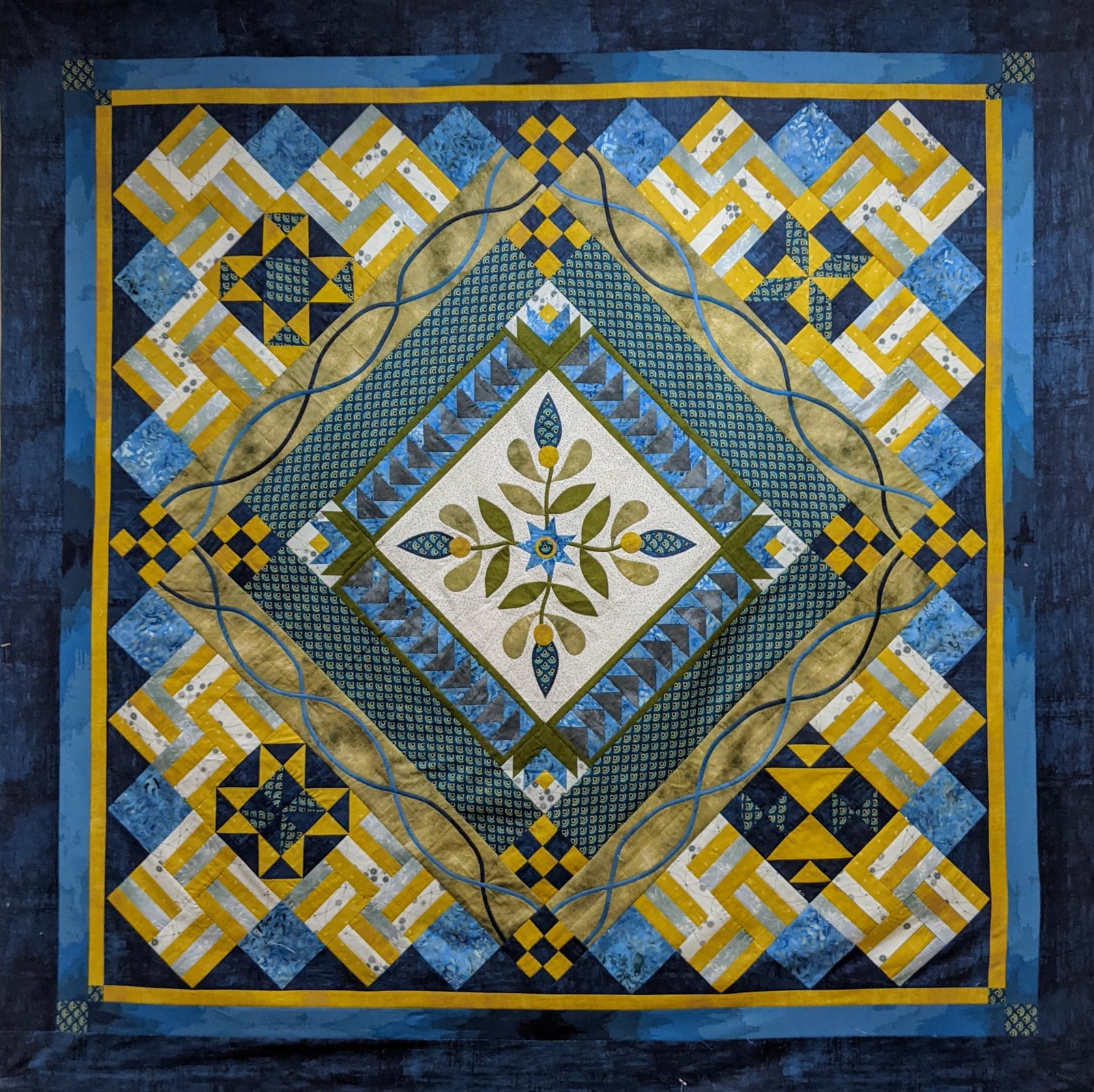 New to quilt making? Or maybe you just need a refresher. Start from the beginning with Nancy's "Learning to Quilt" series. Get all the basics plus lots of extras. You will learn proper accurate rotary cutting, the importance of the scant 1/4" seam, strip piecing, triangles, flying geese, bias cable work, paper piecing, invisible machine and hand applique..........just to name of few of the techniques. Sign up early so that you can have a one on one session with the teacher to help you pick out your fabrics before the class starts. Make a appointment with Nancy ASAP to help pick fabrics.

This is an 8 session class

You will also be able to review all the classes on my video show: www.onpoint-tv.com


Click here for pictures of previous students

Supplies


Work Book - Learning to Quilt by Nancy Roelfsema ($30) paid directly to the teacher

Sewing machine in good working condition
1/4" foot is not required, but extremely helpful
50 wt cotton thread for piecing
Good fabric scissors
Omnigrid Glow Tape Large handle seam ripper
Clover glass head silk pins
Quilter's mechanical chalk pencil in white
Microtex Sharp machine needle size 70 or 80
Rotary cutter – teacher preference is Olfa Ergonomic 45mm 18x24
Cutting mat – teacher preference is Omnigrid
Quilting ruler – 6x24 (or 6.5 X 24.5) and 9x9 or 12x12
All remaining tools will be discussed in class before the next session.

Fabric selection :

The teacher would be happy to meet with you before class to help you pick out and coordinate your fabrics. If you decide to choose your own fabrics, this is what you will need.
The fabric yardage shown below should give you plenty of fabric to make this quilt and a little to spare just in case you have a
miss
cut to two. For a quick lesson on how I pick out fabrics using a
multi-color
focus fabric, please see our tour to a quilt shop on www.onpoint-tv.com Episode 107.


Fabric A – 1 yard; Rail Fence, Samplers (medium), Coping Strips for the Flying Geese border, Applique, 1st border. Fabric B – 1 yard; Rail Fence, Cable border background, Applique Fabric C – 1 ½ yards; Rail Fence, Paper Piecing, Applique, Medallion border, 2nd border Fabric D – 3 yards; Rail Fence, Flying Geese (small triangles), Applique, Final border, binding Fabric E – 1 ½ yards; Nine Patch, Samplers Background, Flying Geese (large triangles), Bias Cable, Paper Piecing, Applique,
Corner stones
on 1st and 2nd border Fabric F – 1 yard; Nine Patch, Samplers, Paper Piecing, Applique, Setting Squares Fabric G – 1 3/4 yards; Paper Piecing, Applique Background, Setting and Corner Triangles



If you have any questions after you purchase the class you can contact Nancy at quiltingwithnancy@gmail.com



| | |
| --- | --- |
| Skill Level: | Beginner |
| Skill Details: | Beginner |
| Instructor: | Nancy Roelfsema |
| Instructor Bio: | Nancy Roelfsma |