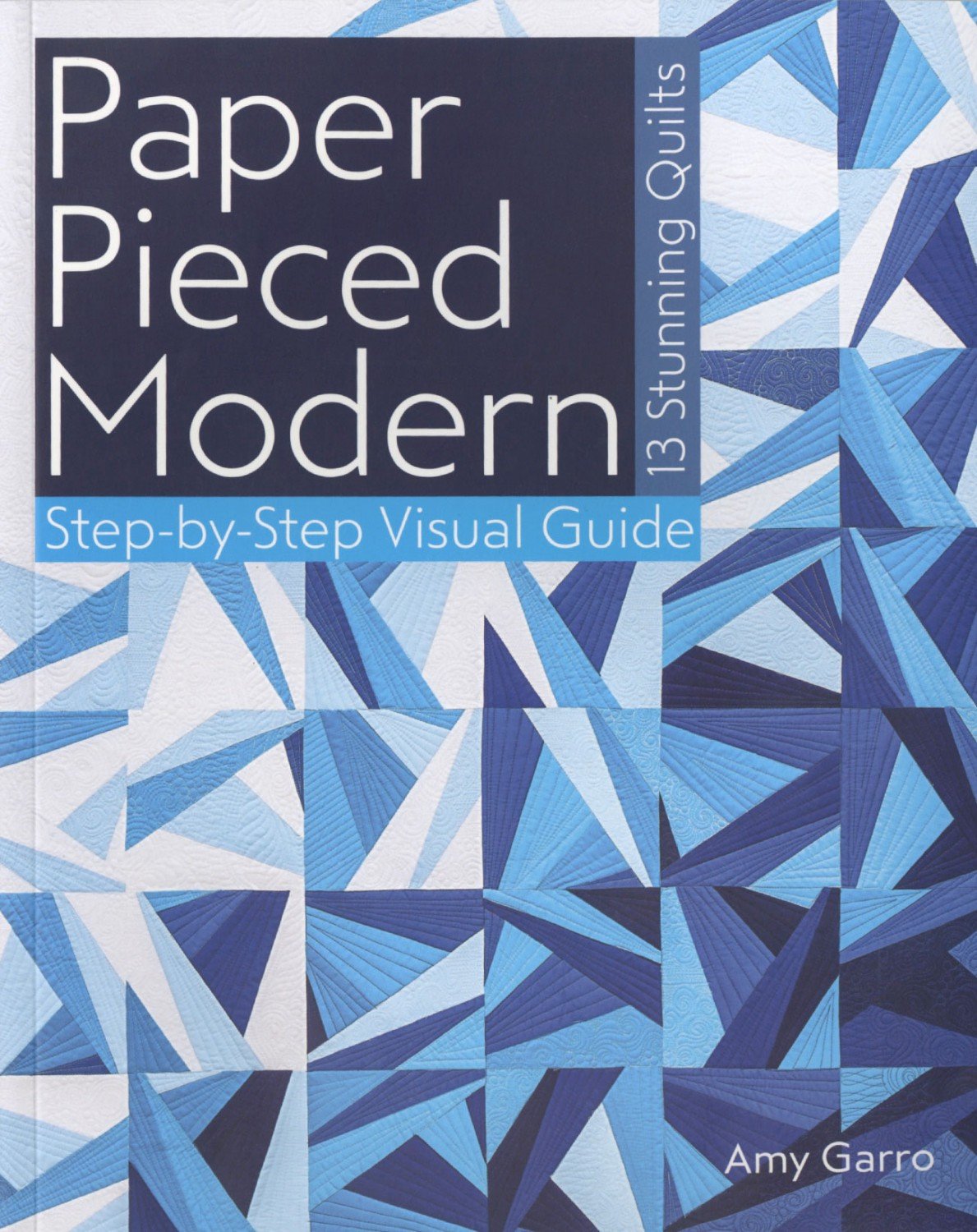 Hosted by Kelly Hubbard. This paper piecing swarm will be using the book Paper Pieced Modern by Amy Garro. It has great modern looking block patterns. Some are trickier than others, but with paper piecing, the blocks are easier to make, right? Let's get together and make some really cool quilts!

You can order the book here.


How the bee will work:

The swarms are forming at SmithOwen….be sure to sign up.
The block exchange bee will be 1 year in length. The first meeting is January 16 at 6 PM.
The books we will use are:
Modern Quilt Blocks by Block Emily Dennis Quilt block designs are suitable for all levels of skill

Modern Bee by Lindsay Conner there are both easier and intermediate skill level blocks-build your expertise

Paper Pieced Modern by Amy Garro participants should have some paper piecing experience
You are welcome to join one swarm or all three, just know that it is a commitment to be met.
Each swarm/hive will have 12 people in it. The block sizes in the books are such that 12 blocks will make a nicely sized quilt.
Depending on numbers, we can have multiple swarms using the same book. (how FUN is THAT?!)
Each month one person will be head worker bee (HWB) and announce the block to be made by the other members of the group. The following month the worker bees will return with completed blocks and the next head worker bee will announce and so it goes.
The head worker bee may hand out fabrics for use in their block, request specific colors to be used or avoided. This may sound tricky or overwhelming, but it isn't, truly.
At the first meeting we will meet as a main group for general discussion and to answer questions. We will then break to meet with each swarm. Months will be decided. The swarm leaders will start off the bees by bringing in the first month's block to present.
Here's the fine print that isn't really in fine print:
we can work from our stashes as best we can. Fabrics must be quilt shop quality, no novelty or Christmas/holiday fabrics unless requested by the HWB, Kona or Bella equivalent for any solids requested. Swarm leaders are there to lead the group and step in when needed.
If you have any questions please direct them to Kelly Hubbard kelhubbard@hotmail.com

| | |
| --- | --- |
| Skill Level: | Intermediate |
| Skill Details: | |
| Instructor: | Kelly Hubbard |